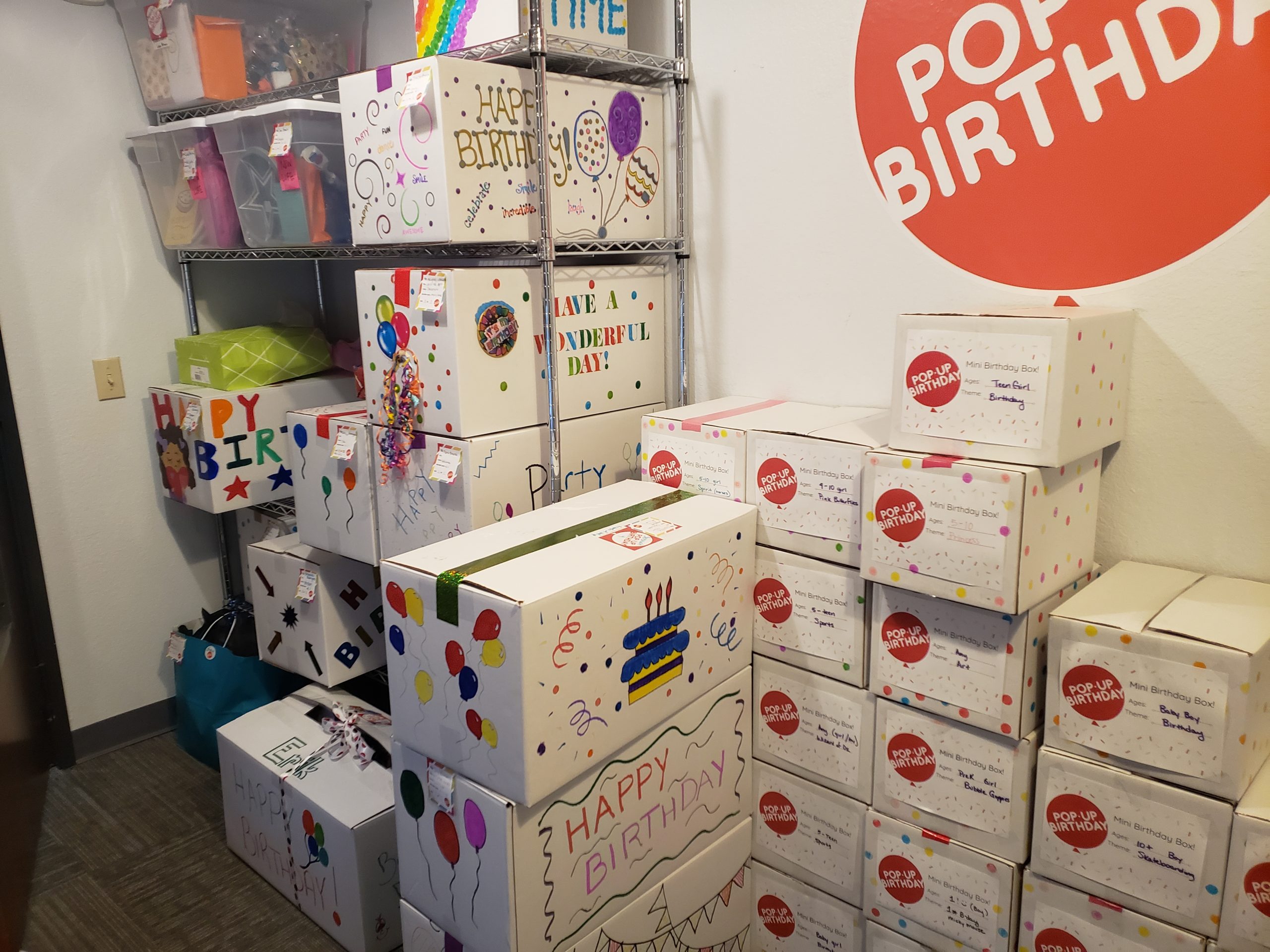 Give today and spread birthday joy!
​Your gift truly makes a difference! By providing a birthday joy for a child in foster care, you let them know they matter and deserve to be celebrated. Our signature Pop-Up Birthday box comes hand-decorated and filled to the brim with everything needed to throw a party. We include:
Themed decorations
Party supplies (plates, napkins, tablecloth)
Cake mix and icing
Balloons
Candles
A goody bag for each guest
A personalized card written to the birthday child
Gifts from the child's gift wish list (a gift for FUN, a gift for NEED and a gift to READ)
$200 Donation

Provides a complete Pop-Up Birthday experience (party supplies + gifts for child)
$100 Donation

Provides a Pop-Up Birthday Box (party supplies only)
$50 Donation

Provides for party and wrapping supplies that make up a box
$20 Donation
Provides an outfit for the child
Recurring Donations
By making a commitment of a monthly donation, you help Pop-Up reach more children throughout the year wherever the need is greatest. By harnessing the power of giving on a community scale, small monthly gifts make a huge impact.
Corporate Matching
Do you know that many companies offer a matching gift program to encourage philanthropy among their employees? Some companies will even match with spouse's or retiree's gifts too.
Please check with your human resources department and use Pop-Up Birthday's EIN (tax-exempt) number: 47-5078088. Please note that each company has a different matching program, and it may take up to 2-6 months for Pop-Up Birthday to receive and acknowledge your gift.
If you have any questions about your donation, please contact us at info@popupbirthday.org or 512-956-6176.
All donations are tax-deductible.
​​​​Thank you for your support!