Celebrating the lives of children in foster care, one box at a time.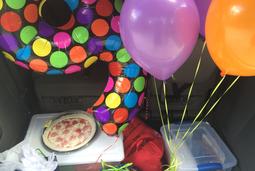 mission
To provide joy, hope and normalcy to children in foster care through a personalized birthday experience.
We aim to create a moment of connection between the child and a loving adult, opening a path for healing through joy.
vision
To celebrate and recognize children in foster care on their special day.
history
Pop-Up Birthday was founded in 2014 by Laila Scott, a mom of three boys and active community volunteer with a passion for spreading birthday joy.
Pop-Up Birthday received its 501c3 non-profit status in September 2015 and has since celebrated over 3,700 children to date.
With your support, we can keep the party alive!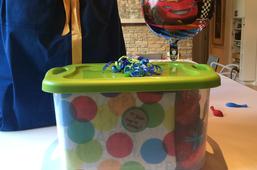 what we do
Pop-up Birthday fulfills birthday requests from partner agencies for children in the foster care system in and around the Austin,Texas area.
The Pop-Up Birthday box is a plastic bin filled to the brim with complete party supplies, including themed party supplies, gift card for cake, candles, balloons, snacks/drinks, goody bags, party activity and gifts for the child.
See FAQ page for more information.
All donations are tax-deductible.
​​​​Thank you for your support!