Celebrating the lives of children in foster care, one box at a time.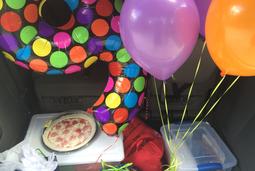 mission
To provide personalized birthday experiences to children in foster care who might not otherwise be celebrated. We aim to create a moment of connection between the child and a loving adult. We believe that something as simple as a birthday party has the power to provide normalcy, joy and hope in a child's life.
history
Pop-Up Birthday was founded by Laila Scott, a mom of three boys and active community volunteer with a passion for spreading birthday joy. Pop-Up Birthday received its 501c3 non-profit status in September 2015. By July 2017, we had provided over 1000 personalized birthday celebrations to children affected by the foster care system. To date, we have celebrated over 2000 children and hope to keep the party alive with your support.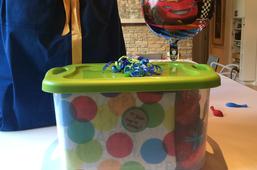 what we do
We fulfill birthday requests from our partner agencies for children in the foster care system in and around the Austin,TX area. Once we receive a request, we get to work preparing a personalized party in a box. The Pop-Up Birthday box is a plastic bin filled to the brim with complete party supplies, including themed decorations, paper goods, gift card for cake, candles, balloons, snacks/drinks, goody bags and gifts for the child. See FAQ page for more information.